Greenshields Cowie is a specialist team of freight forwarders, working in partnership with our clients to find innovative logistics solutions that best serve their individual needs. We have extensive experience managing complex logistical requirements on large-scale projects for all major donors, governments and NGOs, as well as a longstanding commercial client portfolio.
Our core business is final mile logistics in dangerous and difficult to reach destinations. Complex and volatile regions, demand exceptional project management skills and grass roots knowledge. This is where Greenshields Cowie's unique project management approach really excels. Our dedicated team will go above and beyond to ensure that all your multi-modal transport deliveries remain on schedule, and that you are kept fully informed throughout the process.
We offer a vital understanding of the bureaucratic, environmental, and infrastructural challenges of less developed countries; and we have developed over the years, a reliable network and knowledge among national authorities and service providers, global transport suppliers, and cargo airlines.
OUR HISTORY
Greenshields Cowie & Co Limited was established in 1938, although our records can be traced back to the 18th Century. In 1887, Greenshields and Company merged with Charles George Cowie, Son and Company.
Both companies originated from Liverpool, and 200 years on, GSC still has offices there. During the American Civil War, Charles Cowie built a fleet of seven modern iron riggers, one of which was the Fleur De Lis, still present in Greenshields Cowie's logo today.
OUR LOGO
Our logo depicts a Fleur de Lis at the centre of a green shield, between the letters 'G' for Greenshields and a reversed 'C' for Cowie. The Fleur de Lis and the waves at the top of the shield are an echo of one of Cowie's early iron ships built in 1862.
OUR STATUS
Greenshields Cowie is a limited company, fully owned by Crown Agents, which is itself wholly owned by The Crown Agents Foundation. It has two roles: it ensures Crown Agents remains committed to international development and it manages the funds that Crown Agents contributes to development activities.
Crown Agents and Greenshields Cowie share the same goals as our clients; we deliver high quality specialist services to enable them to achieve positive development outcomes. The Crown Agents Foundation oversees GSC's ethos and activities.
Greenshields Cowie & Co. Ltd is registered in England and Wales No. 337651
86
Shareholding
Greenshields Cowie 100% owned by Crown Agents
Crown Agents Ltd has subsidiaries in 12 countries, including Crown Agents USA Inc, Crown Agents Japan KK. Crown Agents was founded in 1833 and operated as a British statutory corporation for many years before being privatised in 1997.
Crown Agents Limited is registered in England and Wales No. 3259922.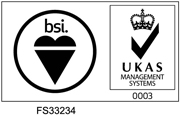 The management and staff of Greenshields Cowie are committed to the continual improvement of the quality of the services we provide through the strict and consistent application of a documented Quality Management System which is registered with the British Standards Institution to the international quality standard BS EN ISO 9001:2015. The scope of this registration specifically covers: International freight forwarding services. Verification of service as follows: Air Import – Clearance UK airport; Air Exports – Airport of departure; Sea Imports – Clearance UK port; Sea Exports – Port of loading.